🐤Bicycle Duck Bell
✅✅Quack quack! I'm Huey, and I'm here to keep you safe on your bike in style. Whether you commute to school, work, the gym or just like a casual ride – I'm here to be there with you, every pedal of the way.😘

QUACK! I'M HUEY

🦆
✅✅Press me and I will illuminate, squeeze me and I will make a noise! Pedal faster and see my propeller whizz in the wind!💨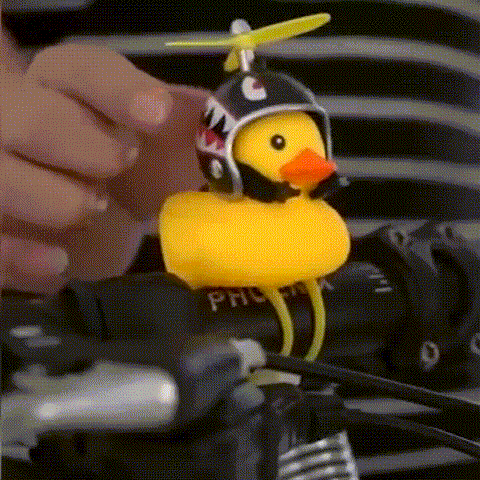 ✅✅I come in 8 different styles to suit your mood or preference, and to keep your bike looking fresh for when you're cruising down the street.😎
DOWN TO DUCK? 🦆
✅✅What's my job? Well, not only will I keep your style fresh, I will keep you safe on those darker rides around your area!
– Need a pedestrian to move?
Squeeze me!
– Hard to see in the dark?
Press me!
– Want to impress everyone you pass?
Own a Huey!
👉👉What the duck are you waiting for? Make cycling fun again whilst staying safe at the same time! How could you resist not getting your very own Huey?!
Features:
Stretchable Silicone Strap – It is installed with a pipe diameter of 7-13 cm in circumference.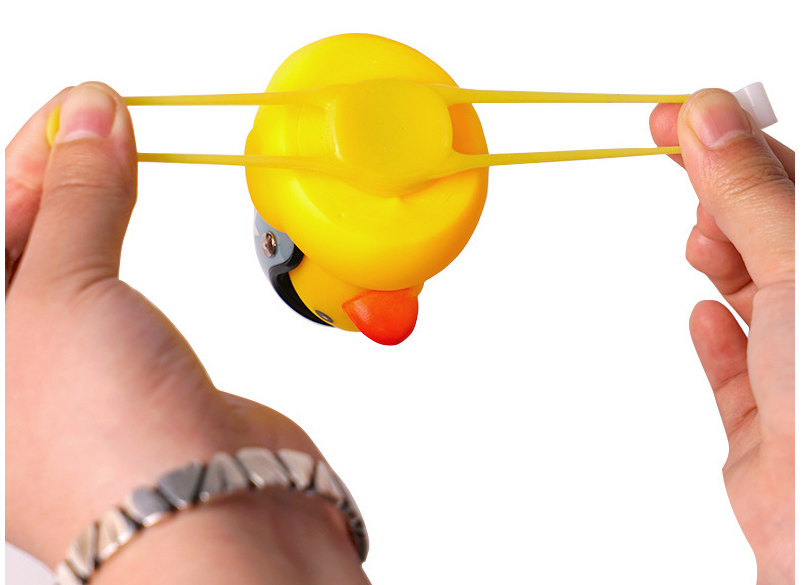 Removable + Replaceable Battery – 

Built-in two 2032 batteries, which can be removed and replaced when used up.

(Tip:The battery should be positive, with the plus sign facing up.)

 Lights up – It will light up and make a sound when pinched. Both children and adults will love it.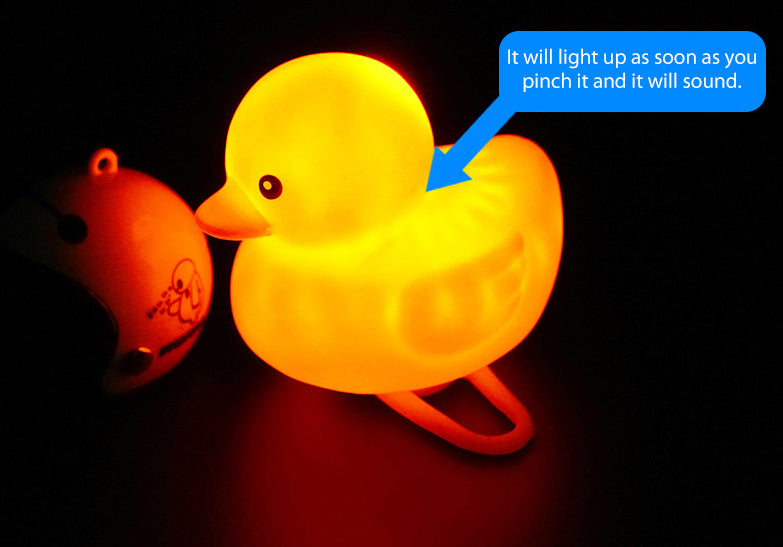 Specifications:
Light:Yellow

Weight: 100g

Battery: CR2032*2

Mode: Always On/Flashing/Strobe

Installation: Handlebar circumference 7-13cm

Style: Little Yellow Chicken/Black Helmet With White Star/Blue Helmet With White Star/Watermelon/Black Eight/Little Bee/Pink Helmet With White Star/Shark
Package includes:
1* Bicycle Duck Bell(Little Duck + Lamp + Bamboo Dragonfly)